Having a family of our own is something we've all dreamed about, whether as a fleeting curiosity or as hope for the future. For some, however, building a family through the usual biological means is sadly just beyond reach. According to data from the CDC, the number of women aged 15-44 in the United States who have difficulty conceiving and/or carrying a baby to term is a surprising 7.5 million (12.3%). On top of this medically-inhibited segment of the female population, there is also a growing proportion of male same-sex couples looking to start families of their own with a more biological basis than the standard path of adoption. Whatever your personal reason for considering surrogacy, the right surrogate program can overcome those hurdles to bring you and your partner into the joys of parenthood.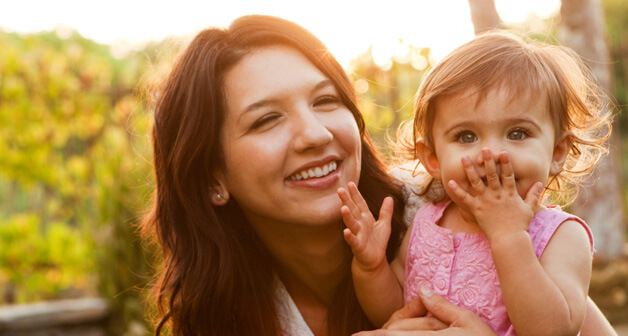 When using a surrogate, prospective parents are usually faced with a number of options right off the bat. If one or more of the potential parents is female, there may be the option to implant one of her own existing eggs into the surrogate mother (depending upon the viability of the donor's eggs). Likewise, if one or more of the potential parents is male, there may be the option of utilizing existing sperm in conjunction with the donor egg. Finally, as one would expect, a heterosexual couple of one male and one female have the option to use both their own sperm and egg, only the sperm or the egg, or neither (opting instead for donor sperm and a donor egg). All of these scenarios are possible in the realm of surrogacy, though your own options may differ based on your personal circumstances, preferences and any existing rules or restrictions of your chosen surrogate program.
The use of a surrogate to have a child is, as with any major life event, not without its concerns. In recent times, some parents have found themselves embroiled in legal battles when the surrogate did not turn over the baby as agreed. In some cases, these couples have won their case against the surrogate, while others have ended in heartbreak. Fortunately, these tales are few and far between, but such incidents serve to illustrate the importance of careful research and selection of a professional program with checks and balances in place.
Before you commit to using a surrogate program to start your family, make sure that you have thoroughly considered all of your options together as a couple. Learn as much as you can about how the process works, what your options are and what the possible setbacks might be (legal challenges, miscarriages, etc.). Once you are mentally, emotionally and financially prepared, you and your partner can safely begin pursuing your family goals with peace of mind, comfort and conviction.