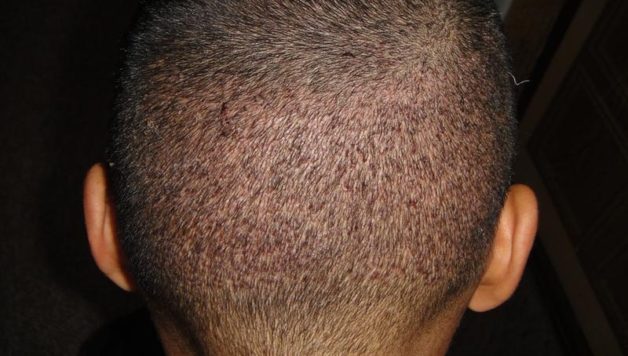 Hair Transplant in India/Ludhiana
Published On June 2, 2017 |
Hair Loss
Abstract- India has become a better place for hair transplant because it is cost-effective as well as it provides effective medical care for those who are searching a place for hair transplantation treatment. The cost per graft in the US is around 4 or even 9 dollars when it is only around 1 to 1.5 dollars in India. Furthermore, India offers medical tourism that facilitates the patients to come to our country, stay during the treatment and also travel around the nearby places before they go back to their home country.
India is full of choices so you have many options to choose. Each city has its own quality in medication. There are many good cities in India for Hair Transplantation Procedure near to Ludhiana like Chandigarh and Delhi but Ludhiana is the right and best place for hair transplantation at affordable cost . Ludhiana is the city in Punjab and a good place for medical services. Hair transplant in Ludhiana is affordable and the doctors are very qualified and experienced. The clinics are well-equipped.
The most advanced cities in India like Mumbai, Delhi, Bangalore and Hyderabad have the state-of-the-art equipment to treat these patients. They use a strip or a follicular method to stimulate hair growth.. This facilitates the economic growth of our country.
Let us discuss the cost of hair transplant in Ludhiana,
The cost of Hair treatment may vary from clinic to clinic and city to city in India, if we compared hair transplant cost with Metropolitan cities and Non- Metropolitan cites, Itsbut obvious in Non- Metropolitan cities cot is affordable and lower. Generally, the cost of per graft is Rs.50.00-65.00 for an FUE procedure and Rs.70.00-85.00 per graft for Bio FUE in Metropolitan Indian cities where as Non-Metropolitan city like Ludhiana is lower or affordable.
Hair transplant cost in Ludhiana is Rs.30,000 to Rs.40,000 for 1000 hair grafts.
Transplant costis based on the number of hair grafts implanted and per graft cost lies between Rs. 30.00 to Rs. 40.00. The estimated cost for hair transplant in Ludhiana lies between Rs.35,000 to Rs. 80,000.
So, Hair transplant in Ludhiana is popular not only because the treatment is affordable but treatment is done by professional and experienced doctors.
Now, let's understand what the reasons behind baldness are, what is Hair transplant surgery, Eligibility for the surgery and side effects of Hair Surgery.
Following are some reasons behind baldness-
Genes and hormones
Shrinkage of follicles due to age
Stress
Medication
Burn or illness
What is Hair Transplant?
Hair-transplant is the process of shifting hair from the back or sides of the crown portion of the head. This is a medical process which is done by a dermatological surgeon after administering local anesthesia to the patients. Alopecia or baldness has become very common in men and also becoming increasingly common in women as well. If you are also one having such a problem, don't worry. Just go for a hairline lowering or hair transplant that allows you to have frontal hairline and look attractively young!
Eligibility for the surgery-
Those who have normal baldness.
In the case of women, when they experience thinning of hair.
The people who have lost some portion of hair as a result of some injury or burns.
Who can't go for the surgery-
The cancer patients who are undergoing chemotherapy.
The people who don't have enough hair in other parts of the head.
If the surgery leaves keloid scars after surgery.
The growth rate of the hair:
The growth rate is low when the scalp is loose to hold the hair.
Low if your hair is curly
You have to continue taking medications until the time your doctor asks to stop and have to undergo laser treatment to prevent the future hair loss in other places where surgery was not done. Another important thing is that you should have a discussion with your doctor, who will tell you how effective the surgery will be to avoid disappointments later.
Surgery procedure
The dermatological surgeon will move some strands of hair from the back or sides to the bald spots on your head. This, he does by injecting local an aesthesia with a small needle and gently pulls out hundreds or even thousands of hairs and sews it on the front part of your head. He will thoroughly wash your hair before starting the procedure and takes out a round patch of hair where hair growth is good.
The surgeon uses a knife and a magnifying glass to extract the hair and separates it to be carefully placed on the affected place. This will help you look young and attractive than before. It looks as if you have an attractive hair, naturally! The surgeon will make several tiny holes in the places and implant it in the places there is no hair. Since he stitches hair in these places, it is natural that people have scars in such places. But, don't worry as these scars will be covered by the newly transplanted hairs.
What have you to do after surgery?
Take painkillers.
Take antibiotics to prevent infection after a surgery
Take anti- inflammatory medication
Take minoxidilorPropecia which will control hair fall and stimulate hair growth.
How far is this surgery effective?
It is quite natural that the transplanted hair will fall off two to three weeks after the surgery. You don't have to panic as new hairs start to grow once the transplanted hair fall down. You will find it very effective because it stimulates at least 60% hair growth in people who have a receding hairline.
Can this surgery cause any side effects?
Minor itching.
Loss of blood.
Loss of sensation in the areas where the surgery was carried out.
Shock loss of the hair transplanted.
Bump or inflammation around the area where surgery was done.
Skin discoloration around the eyes.
Conclusion-
In short, baldness is not a reason to lose your confidence or a bright future. If you are suffering from alopecia, stop worrying. Consult the dermatologist surgeon who will advise you to undergo a surgery after checking the intensity of your hair fall. This androgenic alopecia is common as you become old. It is found by the US National library of medicine that 50% of the men who are over 50 years of age will develop baldness because of age.No doubt in that, there are many best clinics in India for hair transplant treatments but as I discussed above that Ludhiana is one of those developing cities in India which are famous for their medical services. The cost of hair transplant in Ludhiana is affordable. Doctors are well -trained. The success rate of surgeries is very high in Ludhiana.
It's completely worth to visit India so you can enjoy medical tourism in India!
References-
http://www.webmd.com/skin-problems-and-treatments/hair-loss/hair-transplantation-surgery