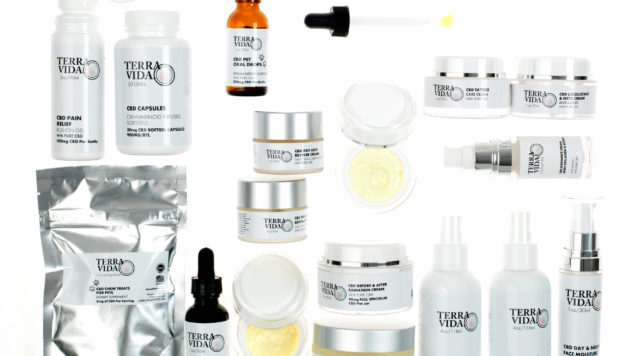 How to start your own CBD cannabidiol brand, white label
Published On February 19, 2019 |
Health
One of the biggest developments in the health industry is CBD cannabidiol and the industry surrounding it. This new trend has had some firm believers for many decades and some of these companies have become world leaders in the industry.
How the trend spread
The global CBD oil market is expanding as more people worldwide are increasing their spending on health care and prevention. The increased incidences in chronic disease sufferers and the awareness that sleeping disorders and depression can be relieved by CBD oil are driving its sales upwards. CBD does not only promise relief to minor illnesses and their symptoms; the recent approval of Epidiolex (treats two forms of rare childhood epilepsies) by the FDA and increased research in other areas is having people grasping for business opportunities on order to participate and share in its success.
The opioid crisis has also contributed to its growth of this industry and this alternate approach to treating pain will lead to less people being addicted to prescription medication.
In 2015, the US CBD market was valued at $90million and it is projected to surpass $ 2.1 billion by 2020.
Who is IHP?
Industrial Hemp Partners or IHP is a leading firm that provides wholesale CBD isolate and industrial hemp bio-mass to some of the most reputable US manufacturers of CBD products. The bio-mass comes from the highest quality hemp plants that are non-GMO certified and grown in the US and Europe, ensuring top quality isolates from the extraction process.
IHP has been in the industry since the beginning and has established long term- relations with all the services within the industry and has successfully built solid a clientele. They provide the expertise and knowledge that usually takes a great deal of time and vast amounts of money to achieve, especially for new comers or small businesses entities.
IHP ensures that the CBD products that reach the consumer are ethically produced.
The components of most of the best CBD brands seen on the market today are supplied by IHP.
What is white labeling?
Some of the CBD brands are manufactured by the label owners themselves, who buy bio-mass or isolates from IHP. Other brands do not have manufacturing plants and they source what are called white-label CBD products from companies, like TerraVidaonline.com and then label them according to their own brand. The range of products at Terravidaonline is huge and are all made with the purest certified CBD isolates, oils and tictures. These include CBD Drops, CBD Capsules, CBD Gummies, CBD skin care, CBD wellness care and CBD pet products.
Ideas for starting a CBD startup or adding CBD to your existing business
Start an online retail store
The legalization of CBD across all the states of the US has meant that more doctors will now be offering it as an alternative medication or to be used in combination with prescription drugs. This has opened up a huge opportunity for online sales as sufferers of many ailments do online searches to find ways to treat various health issues. It is estimated that in the US alone more than 3 million searches per month are conducted for information on common illnesses and how to treat them. These include Alzheimer's, epilepsy, stress, pain management and many more.
The white label solution is a wonderful way to brand a new product for an online store on Ebay, Amazon, or a private supply chain.
Build a brand and get a white label CBD provider
These opportunities, to build a new brand and market it, can be found in countries across the globe where online storefronts can be developed.
Retailers and consumers need to be aware the best quality CBD products will be pricier and they should be wary of cheaper alternatives. These cheaper products are often from CBD grown in Asian countries where there have been problems with plants contaminated with pesticides and industrial waste.
Conclusion:
The CBD industry is growing faster as people discover the benefits. Quality CBD products will outlast inferior products as they are the most likely to deliver the results people need. Cheap CBD should not be an option if it means that the product might be compromised.