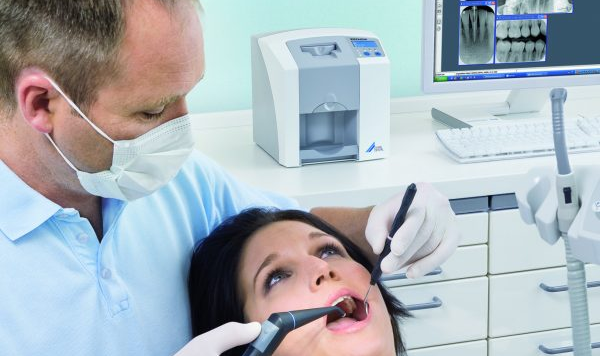 How Your Dental Practice can Benefit from Digital Impressions – and a Modern, Digital Workflow
Published On July 4, 2017 |
Dental
Technology is forever changing, and this can be said in all areas of life – including the dental profession. Creating a crown without an impression or a model was thought to be impossible just a decade ago, yet it is very common nowadays, and thanks to the 3D digital world and the companies who provide it to the field of dentistry, most anything is within your reach.
As a dentist, you have a lot of methods to choose from in order to accomplish your purpose in this modern age. The results are often amazing – they are produced in a much more efficient (and cost-effective way), whilst the quality keeps rising. Here's how your dental practice can really benefit from digital impressions – and a modern, digital workflow.
Cutting time
When it comes to traditional impressions, it usually takes about two weeks for the laboratory to complete the final product. That's two weeks wherein little else can be done. A digital dentistry approach, however (one without the model) often saves a lot of days. The digital way of doing things cuts out many steps of the traditional fabrication process and is therefore more economical and much quicker.
Improved communication
Thanks to digital communication, pictures and files can be sent very quickly – and this also means that a dentist and a particular medical or laboratory expert can discuss the case in point almost immediately. Furthermore, high digital resolution also means that there are far fewer questions going back and forth from the dentist and the laboratory, making everything much more efficient.
 Accuracy
Not only are digital pictures and 3D signatures far easier to make, they also save a lot of time in case something goes wrong or something is unclear. A picture is taken in a matter of minutes and can be repeated (if necessary) without too much hassle or expense.
Patient comfort
Your patient's comfort is essential. Patient comfort will also ensure the dentist has a competitive edge in the market. Digital capturing truly does make a big difference.
Quality to the next level
Thanks to very detailed impressions and images, the quality of any imprint can be enhanced significantly – and this is something we should all strive for.
Also important (to the dentist) is the fact that, with modern technology and all the advantages they bring, you have a clear competitive advantage. It's often frowned upon to think of dentists (or anyone else in the medical profession) to be in competition with one another, but facts are facts – the more patients you can handle, the better your income tends to be. The dentist who invests in efficiency and improving patient care should get a better share, after all. It benefits everyone.
Image attributed to Blueprintdental.co.uk
http://blueprintdental.co.uk/shop/product/durr-vistascan-mini-plus/