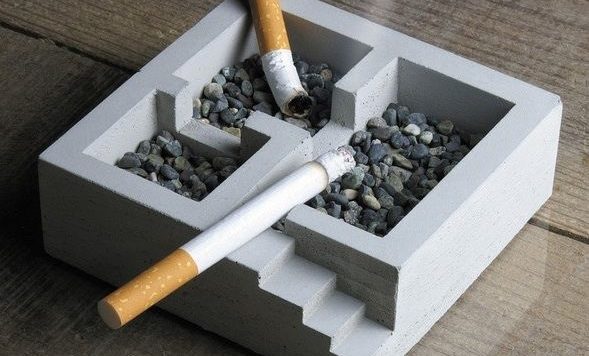 How To Effectively use Ashtrays in Outside Locations
Published On October 1, 2020 |
Health
If you're needing to introduce an ashtray into an outdoor environment, doing so probably isn't as simple as you might have previously thought. Although finding the right ashtray, whether it be for a café, restaurant, bar or park, isn't too difficult, there are a few other considerations you need to make that are rarely considered. Whether it be related to placement or capacity, in this article we take a closer look at what really goes into getting the most out of ashtrays located outside.
Where should you place your ashtray outside?
An outdoor ashtray is a vital part of any location where it has been deemed important that smokers be separate from non-smokers. The ashtray allows for certain areas to become designated smoking areas, which can help guide people to suitable smoking zones – even if there isn't specific signage. In this way, you might place an ashtray near a door in a corner of an outdoor space, and smokers will naturally gravitate towards the ashtray in order to use it in the most convenient way possible. For this reason, visibility can be a big factor in how ashtrays are positioned – although you might want to be discrete with your ashtray, if it is too discrete the smokers might not even be able to find it, leading them to butting out wherever they please. Where you place the ashtray will also be important for things like traffic flow, comfort, and convenience, in addition to environmental needs like wind and weather, so it can very much require a problem solving attitude. Perhaps the biggest consideration you'll need to make, however, is related to any required laws, such as fire regulations, that could cause your venue to cop a large fine.
More considerations you'll need to make
After you've worked out the perfect place to position your ashtray outside, it's probably a good idea to work out how much capacity you need your ashtray to have. Consider both the size of the space as well as the potential number of smokers and you should have some idea – don't just opt for the biggest or smallest ashtray you can find, as it might look quite ridiculous in the wrong space, and in the case of the small ashtray you'll have to invest quite a bit of time constantly emptying it out. In the same way, the aesthetics of your ashtray outside should be something that won't make your entire space look unattractive or confused, so picking a design that complements how you've styled the outdoor space is a great idea. As a quick example, if you have a sleek, modern outdoor space, an ashtray with a modern metal look would likely be an excellent fit.
Choosing the right ashtray for you
Although it might seem impossible to find all of these features easily in an ashtray designed for outdoor use, you'd likely be surprised at how many smoking ashtrays are available on the market today. Much of this has to do with the sheer diversity of public spaces and outdoor hospitality venues, where all sorts of build types and needs need to be appropriately covered, and this can mean you are actually spoilt for choice in the end. With a little bit of research on your part, you'll be able to find the perfect ashtray for your outside area in no time at all!