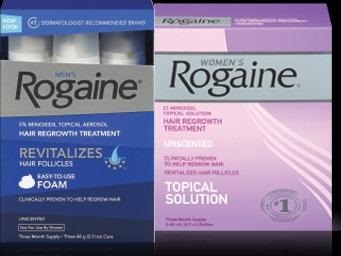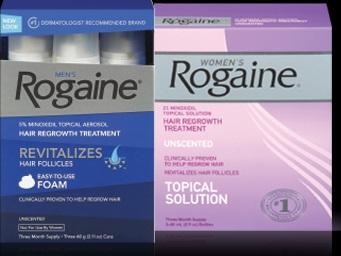 Rogaine Foam vs Liquid— What is the Difference Between Them?
Rogaine is a topical hair regrowth treatment, which was first approved for men's use in 1998. Initially, a new drug called Minoxidil was being tested in the 1950s by Upjohn Pharmaceutical Company (now a part of Pfizer Consumer Healthcare). During the testing phases, one of test results was unexpected hair growth. The Upjohn Pharmaceutical Company patented the drug for hair loss, and began developing it as a commercial product. When the product arrived on the market, it was known as Rogaine. Three years after it was approved for men's use, the treatment received approval for women's use, and yet another four years after that, Rogaine became available as an over-the-counter treatment in 2005.
As a result of a 2006 acquisition of Pfizer Consumer Healthcare, the Rogaine brand now belongs to Johnson & Johnson. The complete line of Rogaine products includes Rogaine Foam, Rogaine Extra-Strength Solution for Men, and Rogaine Topical Solution for Women.
So, how does it work?
Recent testing has shown that around 40% of male Rogaine users experience hair regrowth after directly applying Rogaine to the scalp for 3-6 months. To preserve results seen in the first few months, continual application must be maintained. If an individual stops using the product, hair regrowth will also stop. Some also believe that Minoxidil is linked to longer and possibly stronger hairs growing back, as a result of the drug's effect.
Foam and Liquid
Liquid Rogaine, a type of topical solution, has been around longer than Foam Rogaine. In fact, the foam form of Rogaine is a more recent development, which came about as a result of complaints about side effects from the topical solution. Some users claimed that it was causing the hair to look and feel greasy. A more serious complaint that has come about from Liquid Rogaine is that it causes certain allergic reactions and skin irritations.
Research into the complaints found that skin irritations and allergic reactions were not a result of the active ingredient, Minoxidil, but rather by the compound propylene glycol. This particular compound is what allows the Minoxidil to penetrate the surface of the skin to reach the hair follicles. As a result of this research, a foam treatment that did not contain the propylene glycol compound became a priority.
Liquid Rogaine is applied to dry areas of the scalp where hair is thinning. After applying directly to the scalp using a dropper, the solution then needs to be massaged into the skin to be able to reach the hair follicles. Foam differs from the topical solution in that it is applied on the head by hand, instead of using a dropper. It is recommended that, after applying foam Rogaine, users thoroughly wash their hands to remove any excess.
Results
While Rogaine isn't expected to completely cure baldness, it can definitely slow down the rate of hair-loss. Rogaine is often used with other forms of treatment to stimulate hair regrowth. The patients that have the best chances of success are those who start treatment at the early onset of hair loss.
Rogaine Foam vs Liquid?
Research at Duke University Medical Center indicates that both liquid and foam solutions yield similar results, in terms of long-term hair regrowth. With the same results produced by both treatments, and the same price, there are no major differences other than application. So, the choice to use Rogaine foam vs liquid solution is a personal decision that is left up to each individual.