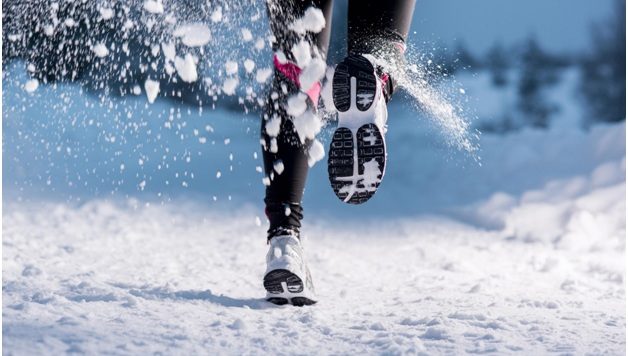 Ten Easy Ways to Get in Shape Before the Holidays
Published On November 8, 2017 |
Health
With the holidays just around the corner, it's the perfect time to take up a new fitness regime to get yourself party perfect this winter. Here are ten simple ways to kick your workouts into high gear and stay motivated to get back into shape for the holiday season.
Get outside. When the weather turns chilly, it can be tempting to stay indoors cuddled up in a bulky sweater by the fireplace. But if you come out from under the covers and get out into the fresh autumn air, you can reap the rewards of burning calories while you enjoy this gorgeous time of the year. Aim for at least thirty minutes of brisk walking every day. Whether you are going to the park or walking the dog, leave the car at home and wrap up warm to enjoy the fresh air and beautiful colors of this season.
Workout with friends. It can be hard to leave the warmth and head out to the gym this time of year, so pair up with a fitness buddy to give you extra motivation. You can keep one another in check when either of you feel the sofa beckoning, and pit yourselves against each other for a little bit of friendly competition.
Look out For promotions. During the summer months, gyms are chock full of folks looking to get a beach body. This time of year, they can suffer from a drop in membership, so keep an eye out for discounts, deals, and promotions, as they try to attract extra business before the New Year rush sets in.
Go shopping. Yep, that's right, a shopping trip is a good workout for both the body and the wallet. If you have lots of gifts to buy, or are just looking to treat yourself to something nice, shop at the mall rather than online to burn some extra calories and get your blood pumping.
Be a party animal. Not so much with excessive food and alcoholic beverages, but more so when you are strutting your stuff on the dance floor. Dancing is not only a great workout, it can also help you to let off some steam, making you feel good all over.
Set realistic goals. Whatever your fitness level is when you start your new regime, try to set targets to help you improve. Whether you want to walk for 30 minutes longer, run an extra mile, or add more weights at the gym, tiny steps will help you increase your fitness incrementally.
Reward yourself. Following on from number 6, every time you reach a new milestone, treat yourself to something that makes you feel good. Probably best not to treat yourself to a burger or a night on the town, but maybe some new gym gear or new training shoes to help you work towards your ultimate goal.
Eat well. It's important to eat well all year round, but during the cooler months, a healthy diet can help to keep coughs and colds at bay. Carb-heavy comfort food may seem appealing this time of year, but it's better to eat more fruit, vegetables, fish and lean meats to help keep you in tip top form, as well as to improve your weight loss.
Supplement your lifestyle. If you are taking regular exercise and eating well, but still suffering with stubborn pounds that just won't shift, try some of the best fat burning supplements available. Fat burning products are designed to encourage the process of thermogenesis – the act of raising your body's basal metabolic rate to burn more calories. This in turn spurs the body into burning fat for fuel when other sources aren't enough.
Finally, have fun! Living life to the full is a great way to get in shape. People who are active, social, and lead busy lives are less likely to engage in comfort eating or develop bad exercise habits.
Enjoy the holiday season even more this year by approaching it in your best shape ever!