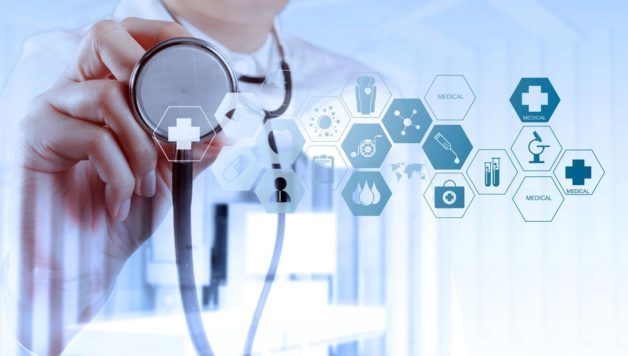 Pursuing a Medical Degree in 2019
Published On February 27, 2019 |
Health
With TV shows like House, Grey's Anatomy and Law and Order, we're all aware of how the medical profession is portrayed – glamorous, full of drama and powerful. In fact, many TV show consumers ache for the life of a doctor because of the expectations laid out by the media.
But what about the process to becoming a doctor? The journey to becoming a medical professional is not an easy one. In fact, it means to be on your A-game since day one of high school and be ready to perform under high pressure situations.
Either way, pursuing a medical degree promises you a great future. Here's why you should still consider this great profession in the novel year of 2019. Many young men and women are doing great things early in their medical careers these days.
Hard Work Pays Off
Maintaining a stellar school and college record, bringing your best game to medical school and being sleepless during your residency – it's all worth it. Doctors make a great income, and if science and technology excites you, you're going to enjoy learning about these changes during your studies and during your profession as a doctor. And not to mention, the prestige of being a doctor in the first place.
Career Options
You don't have to necessarily become the traditional white-coated doctor at the end. You could branch out into medical research, pharmaceuticals, public health, teaching and even human resources.
A medical degree will allow you to tap into the world of science, and there are tons of ways you can embellish your medical degree. Many medical settings also allow professionals to work with a number of different types of patients due to clinics offering a variety of services.
Stable Career
Job insecurity is at a high. With inflation, fluctuations in the world of economics and political climate affecting trade, the profession of a medical practitioner is never affected.
Doctors are a very much needed in the market, and with the rise of newer disease and bacteria strains, the influx of doctors with various specializations is always appreciated.
Whether you work in a hospital or an independent clinic of your own, you will have a stable career which will never be devalued.
Continuous Progress
In the medical field, you are always learning. Doctors and students go through various trainings and exams to become a doctor and throughout their career timeline, but never become obsolete. In the world of economics, various branches have become redundant. Moreover, the automation of various processes in the industry is contributing to layoffs and job insecurity.
As a doctor, you will always be on the path of adding more skill to your profile. You will always be progressing in your respective field as time passes.
It's safe to say that a degree in medicine will never leave you hanging. If you're a lover of biology and sciences, and love to help people out, start looking into some great medical schools.