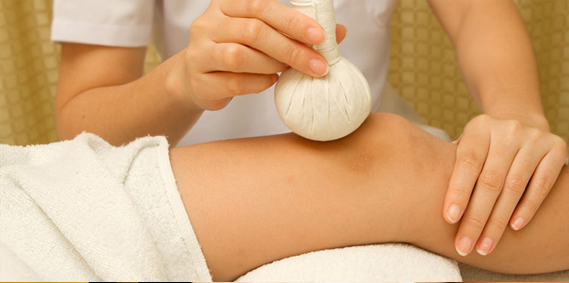 Why Millions Around The World Are Going For Ayurveda?
Published On March 15, 2017 |
Health
In the present days, people do not have time for anything and they cannot afford to take leave and just relax. This means that whenever there is a pain of the lower back after sitting at the computer for long, one just pops in a painkiller. Staying awake at odd hours and lack of sleep, causes depression to set in, along with playing pranks with the mood and causing loss of appetite. These days, youngsters suffer from anxiety, obesity, and hair fall and they resort to taking pills and heavy doses of medicines. While these might be helpful, but medical science proves that unless one takes time to understand their body and give their body and mind some rest, the pain remains.
The ancient medical practice of India, Ayurveda is also making waves not just in the country, but also beyond. There are scientists and researchers around the world who are also claiming that this field of Ayurveda is indeed effective and has long-term effects. The basic reason for Ayurveda to succeed is because it focuses on healing the body from within right at the source.
Dr. Pankaj Naram is an Ayurveda Master healer who has experience of working in this field, and who has knowledge of the Marma healings, pulse diagnosis besides the vedic Siddha procedures. With his knowledge, he has been able to help many people around the world to come out of pains and sufferings that showed no signs of leaving.
Today, ailments are aplenty, people are suffering right from a very young age, and this is due to the lifestyle that people have. They have no care about the food that they eat and their lifestyle is also to blame. They sit at desks, all day, and eat junk food, which ends in causing pancreatic ailments. The blood purification and circulation, which should go on smoothly at all times of the day, just does not happen in that manner and this causes the problems.
While going for Ayurvedic treatment for anything – from stress to anxiety, to depression to obesity to even infertility or even arthritis, one would have to follow strict rules regarding food intake. The food that people should ideally take during any Ayurvedic treatment should be pure, simple, and hygienic.
This means that one gets to treat the body with the richness of original and organic foods that would only benefit the body. Besides the foods, one would benefit from Ayurveda by referring or consulting internationally famous Master Healer Dr. Pankaj Naram. He has his own Secret Remedies, which he has received as grace and legacy from the ancient masters in this field. So, whether it is for seeking relief from chronic back pain, or from epilepsy or to find relief from him and his methods. People realize the worth of a healthy mind and body long after it starts suffering. With Ayurveda, now, one can cure a wide range of ailments. This is why today, everywhere around the world, Ayurveda is also a vital and serious field of medicine.