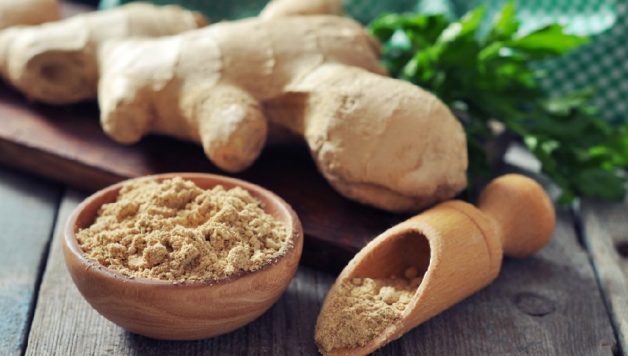 Top 5 Health Benefits Of Ginger
Published On May 11, 2017 |
Health
Ginger is a wonderful root that is highly appreciated for its culinary and medicinal uses by people across the world. The ancient medicines of the Asian regions have used ginger extensively to offer relief to several medical conditions. This useful root can be very beneficial for human health even if it is used in various forms, such as minced, freshly grated, crystallized or in powdered form, as it can retain its medicinal, therapeutic and nutritional properties.
Health benefits of ginger
The following are the best health benefits offered by ginger. They are:
For treating respiratory issues
It is rich in antibacterial and antiviral properties that make it an apt choice to treat flu and colds. Having ginger will clear up the microcirculatory channels in your body to keep you free from the sinus trouble even during the chill winter days.
Improves appetite
If you are not feeling hungry anymore, sipping in ginger tea brewed with freshly minced ginger root a few minutes before your meal will activate your digestive system and improve the appetite.
Promotes mineral absorption
Adding ginger to soups, gravies and curies everyday will help the body to absorb the minerals and nutrients in your food in a better way. It also aids in assimilation of nutrients in your body. It helps people stay healthy while following a healthy diet.
Cures nausea
It is one among the best ginger health benefits that has made many pregnant women suffering from morning sickness chew on candied ginger or drink ginger tea every morning to keep nausea at bay. Kids and adults who are vomiting due to food poisoning will also find good relief after consuming ginger tea.
Best for muscle pain
Ginger is also useful as a natural aid to curb all energy, joint and muscle related problems. It is very effective to combat muscle pain caused by strenuous workouts. When you eat 2 grams of ginger each day, it keeps you free from severe muscle pain after the workout sessions. As it has anti-inflammatory properties, it keeps the inflammation on the muscles and joints.