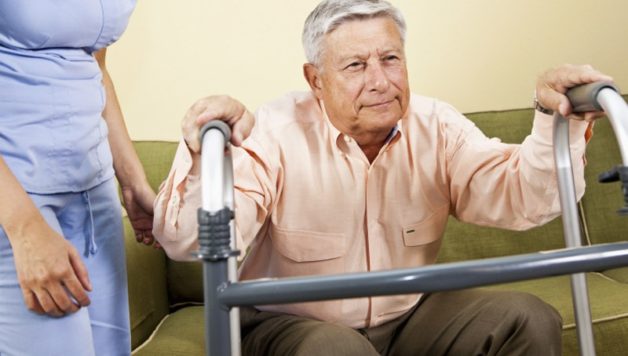 Signs You Need In Home Care Services
Published On January 8, 2018 |
Health
In-home care service is unknowingly crucial to a loved one who is in need of frequent assistance. However, coming up with a decision of finally hiring a home care service can be quite daunting. For some, there is no choice but to get the assistance of caregivers. It's either their loved can no longer do the things they are once able to do due to health issues, or they don't have sufficient time to look after them.
If you notice any of the following issues listed below, then you might have to consider calling in-home care services as well.
Health Issues
One of the most common reasons why people hire caregivers is due to a family member's ongoing health issue. If the patient takes a long time to recover from their illness, in-home care could be of great help. If this is your reason, you might want to specifically hire someone who has a medical background and experience with taking care of a patient in-house.
Mental Problems
If a loved one's mental ability is slowly diminishing, and signs of forgetfulness and change in behavior keep showing up, having someone to look after them is necessary. According to an article from CareConversations.org, here are more signs your loved one is suffering from a mental illness:
Forgetting medical appointments
Forgetting to take medicine on designated time
Paying or sending money to strangers and unfamiliar organization
Become secretive when having phone conversations
Cluttered and Untidy Home
A messy home is one of the major signs your loved one is no longer able to do the tasks that every homeowner must do on a daily basis. Unattended laundry, dirty dishes in the sink, unpleasant odor, and invasion of pests, are some of the signs that a home is no longer well-maintained.
Having an in-house caregiver not only ensures you that your loved one is taken care of but it will also assure you the house is being looked after.
Declined Mobility
If a family member struggles to do the things that were once simple to do, you might want to have someone look after him on a regular basis. If a person's mobility is diminishing, it can result in accidents such falling down the stairs, which then results in bruises or more serious injuries.
Sight Loss
Another sign you must take seriously is when your loved one is experiencing gradual sight loss. Just like the diminishing motor skill, poor eyesight could also lead to some serious accidents. Thus, having an in-home care provider is rather necessary to securing the safety of your loved ones.
Poor Physical Hygiene
Tasks such as brushing the teeth, taking a shower, nail cutting, and more needs to be done on a regular basis. If you notice that a family member may not be taking care of themselves anymore, that's when you know they need help.
Those are some of the early signs that you need someone as an in-home caregiver. If you value your loved ones but don't have enough time to take care of them yourself because of work or of other responsibility, there's certainly no need to feel guilty about it. Select one from the best in-home care services and let them do the work on a professional level.