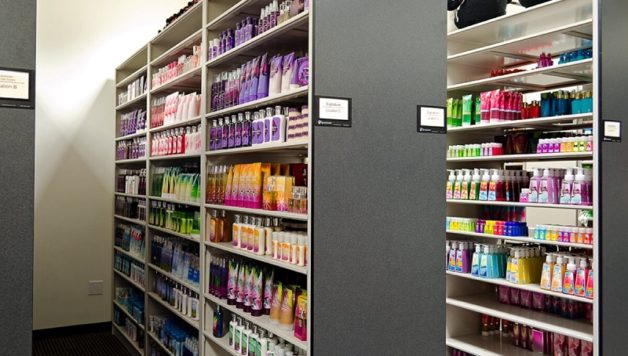 The Science Behind getting Beauty Products on Store Shelves
Published On September 20, 2017 |
Beauty Care
You no doubt have a favorite brand or two of beauty, personal care and makeup products; but have you ever wondered about the process involved in getting those products from the lab to the store shelves? Of course there are skilled and experienced lab and chemistry technicians that develop the product to make sure it's safe for the consumer. After it's been produced, it takes much more than simply shipping it out to stores to sell. In fact, there is just as much science behind the marketing and research than in the initial production.
Marketing is one of the most important aspects of product developmen0,t and without the proper research and consumer focus groups, a seemingly great product can quickly cost a company millions of dollars. That's why most companies that specialize in beauty products rely on beauty market research, to give them vital information and statistics before shipping their product to various stores across the nation.  
The first rule of marketing, for any company, is to know your consumer. Creating products and blindly putting them on store shelves without truly understanding who will buy them is a disaster waiting to happen. Fortunately, few companies do this, and they know the value of research. So who conducts this critical research? And what exactly does it involve? There are third-party research companies, such as The Benchmarking Company, that gathers detailed research stats and offers objective information on how a product may be welcomed in the marketplace. There are several key procedures and processes involved:
Consumer Focus Groups
This is likely the most important part of any beauty market research project. These groups use real consumers to sample and rate the product before it hits the shelves. Important information is gathered to develop a detailed report about what potential consumers liked and didn't like about the product. Focus groups can range from a handful of consumers, to hundreds, depending on the product. This part of the project takes the longest amount of time to complete, but can give the most valuable information.
Packaging
There is a lot of science that goes into the packaging of a product. It has to 'jump' out at consumers when they're next to similar products on store shelves. Again, companies that know their target market will help create and develop a package that appeals to the most discerning consumer.
Price
How should a product be priced? Does the target market care about quality over price, or are they looking for a bargain, without compromising on quality? Research companies can help beauty companies decide on how to fairly price their products so their target market is comfortable paying for the product.
Demographics
Who is the target market? Males, females, or both? Are they educated professionals, or students? Do they have families, or are they single? How old are they? The answers to these questions will help a company with every aspect of their product, from price to packaging.
Marketing and advertising methods
The way in which consumers shop has drastically changed in the last decade and retailers as well as consumer product companies have had to change with the times. Millennials spend more time searching for products online, but they tend to go to a physical location to buy their beauty products. Consumers are more likely to ask friends and family on social media about their experiences and opinions about certain products, before they make a purchase. All of this means that companies have to be more savvy about how they advertise and display their products.
As a consumer, you also have to do your research. Make sure the products you choose are safe for your skin type, are priced to your budget, and give you the results you're looking for.