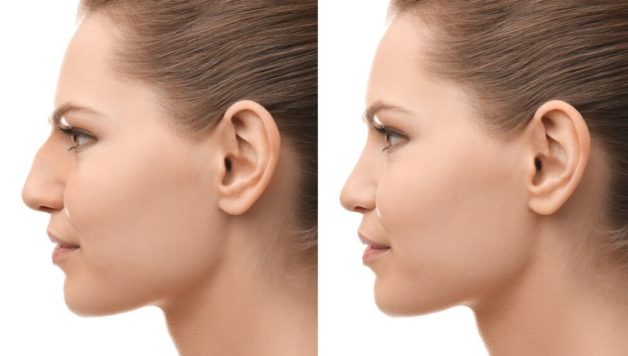 Rhinoplasty 101: When Can I Wear My Glasses?
Published On December 6, 2018 |
Health
It's only once you start planning your rhinoplasty procedure that new questions start popping up in your head. If you wear glasses on a daily basis, you're probably wondering whether you're going to have to go without them until your nose is healed.
This is what you need to know.
To Wear or Not to Wear…
If glasses are simply one of your go-to fashion accessories, it's a good idea to give the glasses a rest until your nose has healed but if you can't go without your glasses, contact lenses are one viable solution.
However, some people are allergic to contact lenses or they simply can't wear them because they're too uncomfortable. So, what do you do in this case?
Many people are left anxious about the fact that they might be putting their vision at risk if they go ahead with rhinoplasty, which often deters them from scheduling the surgery at all.
However, choosing the right surgeon for your procedure will ensure that you can easily find a solution to this common problem – rhinoplasty does not have to interfere with your vision at all.
Wearing Glasses after Rhinoplasty
The more informed you and your doctor are, the better your surgical experience will be. When you meet with your surgeon at Academy Face and Body Clinic, be sure to mention the fact that you wear glasses – this will ensure that you can work through any of your vision concerns during your consultation.
Unfortunately, even though your eyewear doesn't weigh much, it can end up leaving a dent on your nose because your cartilage will still be very soft during the first 6 weeks following your surgery. The good news is that you will be able to wear both glasses and sunglasses during the first week after your procedure because the glasses will be able to rest on top of your splint.
However, once the splint is remover after week one, you will need to refrain from wearing any type of eyewear for at least 6 weeks. This is where your surgeon will be able to discuss some options with you and help you figure out a way to still protect your vision.
It should also be noted that rhinoplasty doesn't always include a controlled bone fracture, so there is a chance that you will be able to wear glasses immediately after your procedure.
What to Expect During Recovery
Following your surgery at Academy Face and Body Clinic, you can expect pain, bruising and swelling, the worst of which will subside after about 72 hours.
How much bruising appears differs between patients and in terms of swelling, most of it will be around your eye area. Bloody nasal discharge is also a common side effect for the first 24 – 48 hours but a dressing will be placed underneath your nose to keep this under control.
Your surgeon will take you through some guidelines on how you can make your recovery more comfortable and when you can expect to be completely healed.