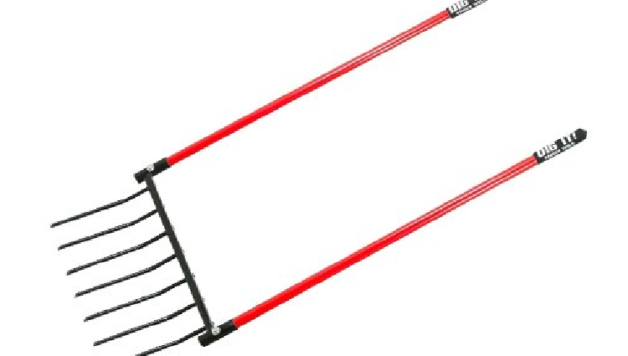 Owning a broadfork or how to make your work around garden easier
Published On May 8, 2017 |
Featured
Assuming, majority of household owners would agree that softening soil or doing the weeding by a conventional gardening instrument is sometimes an enormously hard task to fulfill. It actually doesn't matter much whether you are a full of enthusiasm/energy young man or a retired civil servant who's switched to farming, the workload is nearly always huge. In some particular cases it makes you barely stand on your feet. In others, it just makes you wish to quit and get back to what you were previously doing. It used to be so… up to recently. But today, with the introduction of a broadfork garden tool one can solve all the issues at a single stroke.
Why you need a broadfork in your farmland
Think for a bit how much time you usually spend on the arable works around your garden. It may take some couple of hours to put an area of 2-3 hundred square meters in order, doesn't it? With a broadfork by your side the same amount of work can actually be done4 times faster. The unique design of a tool allows it to cover a larger area at a single digging act and use less effort to aerate the soil. The beneficial aspects of this – you don't need to strain your back muscles like you do it with a shovel. You just use the handles like a lever arm to lift the soil and that's all. With such an approach even women find this device rather useful as the fatigue they feel when working with it is much lower compared to other tools.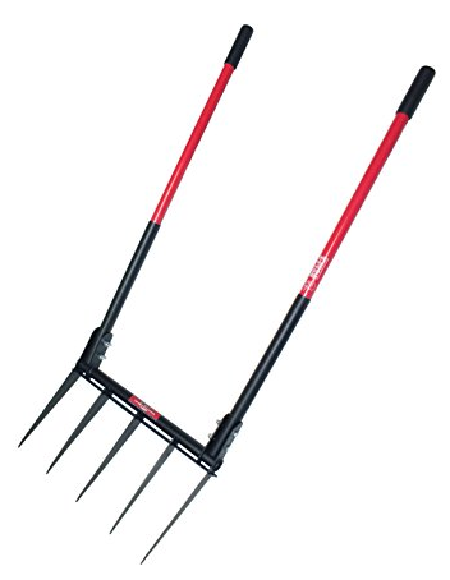 The models to take a closer view of
HEAVY DUTY STEEL CONSTRUCTION BROADFORK BY DIG IT! GARDEN TOOLS
As derived from the name, this tool is suited for all types of heavy duty works, like soil softening, weeding and extracting the weeds' roots. Lots of customers in their reviews admit they can work non-stop for some several hours with this instrument and still possess no signs of fatigue or muscles pain. The fact is a wise design allows an operator to spread the load between arms and legs and keep spine relaxed most of the time. Naturally, this way the work flows much easier and ways more productive.
BROADFORK GARDEN HAND TILLER BY GARDEN GROWERS SUPPLY
This lightweight device is an irreplaceable helper in all your digging and land loosening sorts of work. When performing the soil softening, one doesn't need to overturn or lift up the tool like it's done with the other instruments. All is made with minimum efforts applied. To add more, the model comes with a metal frame and the adjustable tines, which also makes it an ideal device for working with root vegetables and doing the weeding.
BULLY TOOLS BROADFORK WITH FIBER GLASS HANDLE
The last but not least in our top-three is the Bully Tools Broadfork. Eventually, the significant decrease in physical activity is one of the undisputed advantages of a product of this type. When used for weeding, the instrument makes all the available weeds lie on surface and leave no sign of roots in the soil. Its heavy-duty fiberglass handles will allow you to successfully use the device in a long run.