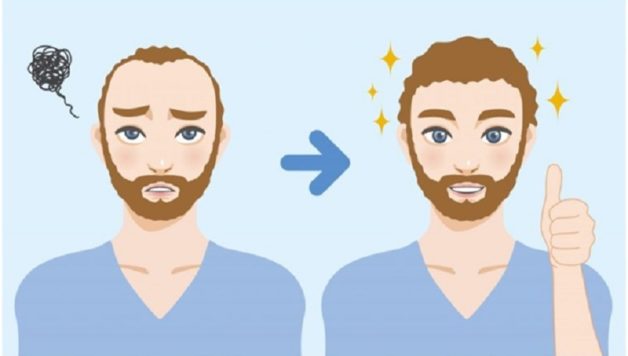 Your life can't be perfect, but your hair can be!
Published On August 5, 2017 |
Hair Loss
Hair restoration using surgical methods is the most sort out option for people who are struggling with permanent hair baldness. There is a difference in male and female baldness patterns. Male baldness patterns usually include baldness of the whole head including the hairline where as Female baldness is usually concerned with the thinning of the hair. Dihydrotestosterone (DHT) is responsible for the shrinking of the hair and in men, the donor sites are not affected by it. In female pattern hairlessness, however, these donor areas are usually weak and are affected by follicle-killing DHT.  It means that if you remove hair and accompanying follicles from these donor areas in women and transplants them to other areas; it's just going to fall out. Women can certainly be candidates for hair transplantation.  It entirely depends upon the pattern of hair loss that which solution is to recommend to them. Any doctor suggesting for hair transplant from the weak or unstable donor areas is behaving unethically and is trying to take your economic advantage.
Women's Hair Loss — Thinning Hair Causes and Solutions
Unlike men, women with hair loss conduct to keep their frontal hairline which is indeed a blessing for them. Therefore, they need not worry about needing a hair transplant to frame their face.  About 2% to 5% of women with hair loss will benefit from this type of procedure including Women who have a distinct pattern of baldness, similar to that of male pattern baldness or the Women who suffer hair loss due to trauma, including burn victims, scarring from accidents, and chemical burns, etc.
Patterns of hair loss
Scattered thinning of hair over the entire scalp, with more prominent thinning towards the back of the scalp.
Scattered thinning over the entire scalp, but with more noticeable thinning toward the front of the scalp.
Why do women lose hair?
There are a variety of causes of hair loss in women. Hair loss can be triggered by a short term event such as stress and pregnancy, or as a side effect from a medication. Long term hair loss can be due to genetics or a symptom of something else occurring in the body. Diagnosis for the hair loss in women should be made by the technicians because there may be some other factors too that can cause hair loss in women.
Is there any hair loss cure for females?
There are a variety of topical and oral solutions available to treat hair loss in women but we have seen the best option is with NHT hair restoration. We all know how busy lives do women face and with this procedure they can have their desired looks while still living their day to day lifestyle.
What are the options for hair loss treatment for women?
Women tend to have an optimal hair growth by getting the cause diagnosed correctly by the Doctors and by developing a treatment plan. This will prevent the further damage to hair follicles and allow for optimal regrowth. Other Options for treating hair loss in women may include medications, laser therapies, and hair transplant treatments. Furthermore, Oral preventatives with low levels of androgens for hormone regulation can also prove to be useful for women to handle the hair loss. Anti-androgens, Estrogen and Progesterone help in the hormone regulation and consuming them in any form will eventually reduce the hair fall. Last but not the least, Laser Cap red light therapy to regulate the follicular hair growth cycle can also be used to treat the problem.
Hair transplant and hair restoration, Is there a difference?
Yes, these two terms are entirely different. In Hair restoration, a patient can rely on topical solutions and oral medication, pills, etc. to help accelerate hair growth and prevent future loss. Whereas, Hair transplant is a term used to describe the removal of hair follicles from one area and placing it into another area using different techniques like FUE, FUT, etc.
We know any medical condition brings reason for many questions. That's why NHT has gathered a list of some of the top concerns for female hair loss, hair restoration, hair transplant in Chennai, Cost of  hair transplant in Chennai and much more. So get in touch with us today!