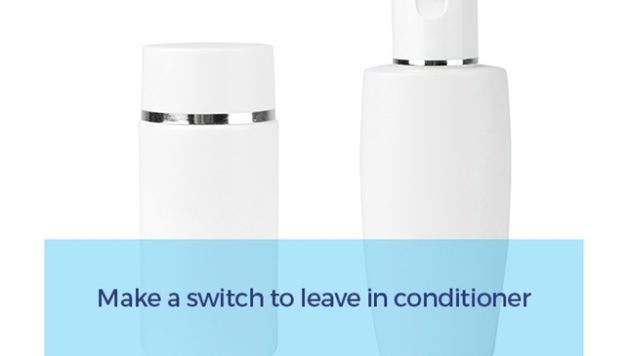 Does leave in conditioner works for men?
Published On September 13, 2017 |
Hair Loss
Most men among us consider conditioners as waste of time, we simply treat them as women product. Markets are flooded with products targeting men lifestyle and hair grooming, but still that "such a waste" tag is always on in case of conditioner. However, conditioners help in closing up hair cuticles that are left opened by use of shampoo (or soap). Not only conditioner makes hair silky and shiny, it helps in preserving the hair strength, hence very good and effective solution in any man's hair routine.
Leave in conditioner for men is available for different hair type by different brands. They differ from normal conditioners on ingredients used in conditioner and mildness level on hair. Leave in conditioners are much milder than normal ones and can be left on head after application till shower next day. They provide that extra shine to hair and moisturize the scalp.
 How leave in conditioners can help in improving our hair?
Leave in conditioners reduces the damage caused by shampoos and soap, they help in closing hair cuticles left open after hair wash. Leave in conditioner like a serum, forms a protective coating around hair and scalp and protects against dirt. For short, curly and messy hair, it works as styling gel. You can apply leave in conditioner and style hair by hands plus fingers, or you can use hair dryer as per your ease. It can be used effectively for keeping scalp moisturised. It gives strength to hair strands and prevent lock ons.
How different are these to traditional conditioners?
Well, difference is in ingredients. Leave in conditioners are pretty mild as compared to traditional conditioners, hence can be used and kept on for a longer duration of time. Traditional rinse out conditioners are made of complex and heavy fatty acids, proteins, silicon molecules. Whereas, leave in conditioners are generally made of unsaturated fats and natural essential oils making them lighter. Because they stay longer on your hair, leave in conditioners are more effective in hair care routine in longer run.
There are many leave in conditioner variants available in market. Many among us have allergies to a certain component, be thorough while picking up conditioner for your own use. If you are not using leave in conditioner yet, replace your normal conditioner with leave-in conditioner and you will start to see better results within 2 weeks of making the switch.