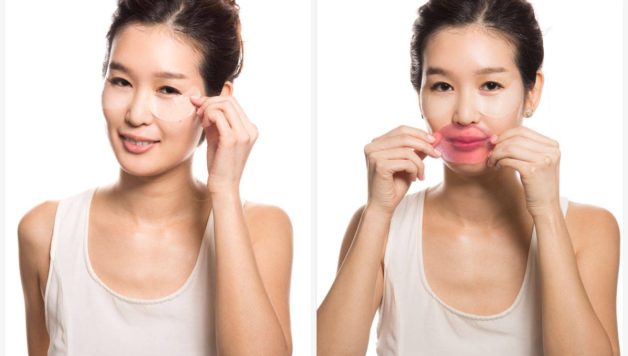 How to Care for Your Skin, Korean Style
Koreans aren't just famous for the K-pop and K-drama phenomena – their women are also known across the globe for their flawless, almost hauntingly perfect skin. Indeed, for a lot of women these days, the goal for skin careisn't simply to be smooth and fair; it's also to have that dewy-looking Korean complexion that seems so difficult to achieve.
But how do these ladies attain that lustrous, rosy glow every single day? Using excellent Korean makeup with unique ingredients that are safe for almost every skin type is a good way to start. However, you should also look into improving your skin care routine as a whole.Korean women view skin care as one of the most important investments that's worth spending time and money on. They have daily regimens that they follow without fail to maintain their complexions.
Want to give it a try?Here are some of the most basic steps.
You're always told to clean your face at the end of the day, but for Koreans, you have to pre-cleanse by removing all traces of BB cream, blush, and eye makeup with nutrient-enriched wipes and liquid remover. Follow it up with a gentle oil cleanser and lukewarm water to get rid of sebum and bacteria without drying your skin.
After this process, wash your face with a gentle foam cleanser or mild cream. The trick is to use soft, circular motions. Never, ever rub!
Dead skin cells get in the way of healthy, glowing skin. However, nightly exfoliation of your entire face is simply overkill. Focus on the areas that need it most, like on the visible pores on your cheeks and nose.Use a gentle exfoliant with natural ingredients.
Korean skin toners aren't full of alcohol that can dry the skin; instead, they hydrate the skin as it clarifies. Following up with a toner ensures that any residual dirt, makeup, and other impurities are completely removed. The product also soothes and restores the pH balance of the skin, in addition to preparing it for betterabsorption of the essence,which comes in the next step.
One of the most important parts of the Korean skin care regimen, essence is basically a liquid concentrate that improves the skin's cell renewal. This leads to better elasticity and firmness. It also helps brighten the complexion. Make sure to pat your skin after spraying on or applying the essence to help with the absorption of the product.
This is like a slicker, more condensed version of essence, amped up with vitamins. Each drop helps address skin aging problems like dull skin and uneven skin tones. Again, be sure to use gentle circular motions to apply.
It's recommended to use a full facial sheet mask two to three times a week in order to achieve maximum effectiveness. During the days when you don't apply the mask, massage your face for five minutes to help with blood circulation.You can also choose to apply targeted treatments like collagen eye masks or hydrating lip masks.
Prevention is still better than cure,so use an intensive eye cream to nip those fine lines, puffiness, and dark circles right in the bud. The trick in applying eye creams is to not spread or wipe it.Instead, simply dab it liberally around the whole eye area. This helps the thin, delicate area around the eyes to stay moisturized.
At the beginning of the routine, you cleansed your face thoroughly to remove impurities. Now, you have to restore hydration levels through a lightweight emulsion – what we usually call a moisturizer. Again, careful application is the trick. Use your fingertips to promote circulation, and don't forget to apply it on your neck, as well.
Double up with the moisture by applying a sleeping pack or a night cream. This serves to lock in the emulsion and keep your skin hydrated throughout the night.
It might seem intimidating to most, but this Korean skincare regimen all boils down to cleansing, exfoliating, and moisturizing your skin—a skincare practice you're most likely already familiar with. When done right, this would take only 15 to 20 minutes of your time each night. Of course, you have to remember to apply a broad-spectrum sunscreen during the day for an added layer of protection from the sun, too. Do this right and religiously, and see how your skin improvesà laa Korean star.