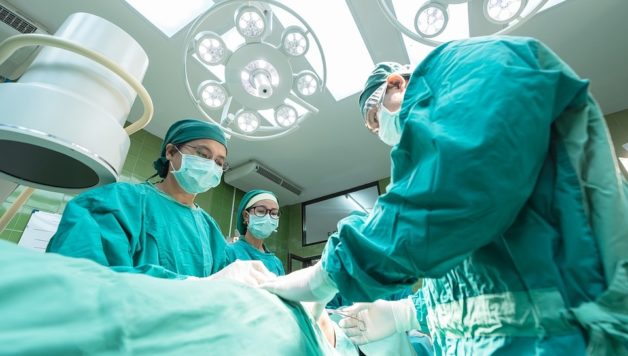 How to Choose the Cosmetic Clinic for you
Published On May 10, 2018 |
Health
With cosmetic procedures whether they are surgical or non-surgical becoming increasingly popular – there are more and more clinics offering this kind of service these days.  It's an important decision to make if you are looking to make cosmetic improvements and can be a little daunting at first.  After all, you are giving someone the authority to augment your looks.  We've put together some tips as to how you can choose the correct clinic that works for you.
Don't Just Look at the Price
Of course, price is something to consider when you are going for any kind of procedure, but don't make the mistake of thinking it's the deciding factor.  There is no doubt that you will want to make sure that it's within budget, but this isn't a service that you would ever want to compromise the quality on – so don't just go with price. You may be tempted to phone a clinic that's far away and speak to a receptionist relating to pricing.  Without seeing you in person, if it's for something that does require a surgical procedure – you would need to speak to someone with more seniority who can physically look at you.  Other procedures that aren't invasive – and you may be able to get standard pricing. Because something is less expensive, it doesn't make it the best option.
Experience is Important
You might think if you are getting something that isn't invasive such as lip filler treatment or botox that experience isn't important – but nothing could be further from the truth.  Usually when you go on a website of a cosmetic clinic there are details of their experience and accreditations – but it's essential that you do your own research too.  You can check out their social media channels to see how responsive they are to clients – and you can also see if they have left any reviews on their level of service.  You should also feel free to ask questions.  You'd normally get a consultation before you go ahead with your procedure where you can ask them about the level of experience that they have.
Do you Like them?
This may seem like something that's either unimportant or not relevant, but you need to feel comfortable with whoever is injecting into your face.  You need to be able to connect with any of the associated staff and get a good feeling in general about them.  Feel free to ask them their own opinion on what they would recommend for you.  They do have lots of experience, and not everyone is out to upsell you – so ask what they think.  It's important for you to trust whoever will be doing the procedure no matter how minor.
Any kind of cosmetic procedure can no doubt be an important decision.  Make sure you do your research and choose a clinic you are comfortable with.