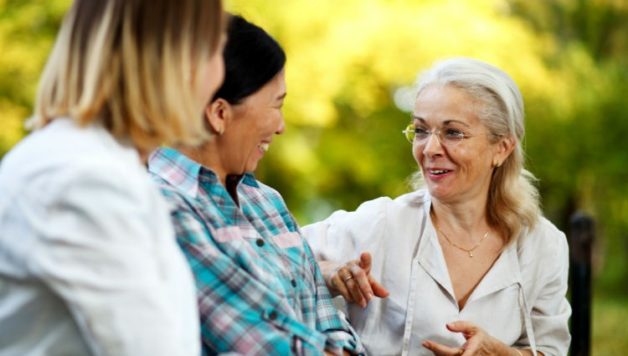 Caring for the Elderly (Without Compromising Your Life)
Published On August 15, 2017 |
Health
I care for my grandma.
Not just in the grandson, loving way but the actual way:
Visit every day to make sure she's doing well

Help make meals

Do the cleaning

Take her to appointments and get out and about
I love doing this because she was there when I was younger and needed help. It's my way of repaying for all those sacrifices she made to make sure I had opportunities.
The Uh-Oh Moment
Her neighbor had a live-in caregiver – one there 24/7 – until his passing. This went on for years. All I could think of was "how can you do this job without giving up your life?".
I have empathy for those that do this professionally. It must be difficult to find a work/life balance when your job requires you to be there all the time. I knew one thing was for sure: I didn't want to find myself in this position. I love my grandma but I want my life.
Finding a Compromise in Elderly Care
The compromise in caring for your elderly loved one comes from being able to step away without feeling like the person is at risk of danger. You can go about your life with peace of mind.
It's a good thing that you're able to get away because it gives the person their independence and encourages them to be active (rather than always relying on your help).
Here's how to help while you're living your life:
Consider

medical alert bracelets

which connect to a 24/7 service so your loved one can ask for medical assistance at any conceivable time.

Install a lift chair to help them command the stairs or a walk-in tub with tub grips so they're not at risk of a slip and fall when showering or bathing.

Purchase a mattress lift, foam mattress padding & pillow, or a bed rail to make their night sleeping easier, more comfortable, and safer.

Get them active with a reclining exercise bike or a small set of dumbbells to maintain their physical strength and stamina (also to

improve heart health

).

Monitor them with blood pressure monitors, oxygen monitors, and blood glucose monitoring systems; have them record the info in a journal or in a shared online doc if they're tech-savvy.

Make sure they're comfortable with a range of items like foot alignment socks, shoulder packs, automatic door openers, lamp switch turner, or a lift chair.

Help keep their dignity with seat liners, lap trays, bed pads, or adult diapers.
Learn to trust in the products to give yourself peace of mind.
The Reality of Caregiving
There will be a day when I'll no longer have this position of caregiver to my grandma. I'm not looking forward to that change. Though, I'm happy I can provide it as she grows older. To see her bed ridden would be devastating but it's a reality I must accept. I'm doing everything I can to help her stay active.
I'm guessing a lot of you are finding yourself in the same situation as our loved ones get older. Else, you're reading this because you're a professional (at which I hope I'm sharing something new for you).
Conclusion
We're at an interesting shift in caregiving: we're living longer and technology is making life easier.
Combine the medical & tech advances, introduce them to your loved one, and you'll find a compromise so you can have a life of your own. That's my plan, anyway. What's yours?