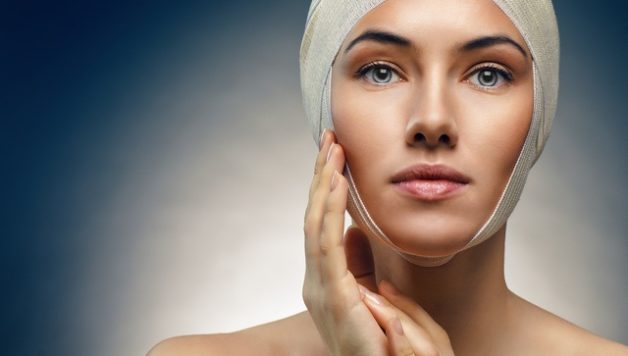 When is the Best Time for Cosmetic Surgery?
Published On September 5, 2017 |
Beauty Care
Are you planning to have Cosmetic Surgery over the summer holidays or start of the year?
Cosmetic or Plastic Surgery can be a daunting process. Whether you're a professionals, student, carer or parent (or all of the above at once), you'll want to think ahead so you can relax during your healing after surgery.
Planning the best time for Cosmetic Surgery takes some thought. It may also help to get a bit of assistance from your friends and loved ones — or to know how to approach your manager, what to tell your colleagues and how to manage family, children and pets as you recover!
Planning surgery involves many key steps. First, it's choosing an excellent Plastic Surgeon who is a specialist in your procedure AND is known for getting good results such as Dr Scamp from Gold Coast. Second, it's having the surgery customised BY your surgeon to meet your needs (this may involve measurements, pre-surgery skin treatments or even 3D imaging for planning purposes).
Then there's how to handle YOUR LIFE when you're needing time to heal and recover before celebrating your NEW Breasts, Body, Face or Nose after having a cosmetic procedure.
Is there an IDEAL temperature or time of year for certain cosmetic surgery procedures?
You can have surgery nearly any time, and with modern aircon options, stay comfortable. However, you wouldn't likely choose to have Liposuction or a very intensive Body Contouring/Body Lift Procedure (or multiple procedures) in the middle of a very hot and steamy Gold Coast summer.  Why is that?
First, you want your incision lines to stay dry if you can.  Sweating excessively over your incision lines isn't the best after having surgery. Second, many procedures require you to wear compression garments for 6 to 12 weeks (this can vary from procedure to procedure and surgery to surgery). In the middle of summer, you wouldn't want to be wearing a tight fitting garment for most of the day and night.
That means that LIPOSUCTION, extended TUMMY TUCKS and Body Lift Surgery MAY be best off scheduled during spring, fall or winter rather than right in the middle of a very hot summer. Follow your Surgeon's advice about avoiding sun exposure right after surgery.
Is there a good time of year for Facelift Surgery or Eyelid Lift Procedures?
Sweating can be an issue for some individuals during hot summers. But most of these surgeries can be comfortably scheduled at nearly any time of year. You just need to be sure you don't leave it too late — it's often best to allow at least 10 to 12 weeks to recover from facial surgery. Depending on the procedure, you may want to allow more — because ideally you want the swelling or bruising to subside and your incision lines to heal before you go on to centre stage at a conference, wedding or other big event. So plan early.
What about my children when I have surgery? Should I tell the kids what cosmetic procedure I'm having done?
What you tell your children is up to you but should be suited to meet their age, comprehension and developmental stage of life. Older children tend to understand that elective or corrective cosmetic surgery procedures may benefit your overall well-being or correct torn ab muscles. With the right approach, most children are often quite understanding and supportive.  
How soon after pregnancy should I see a Surgeon for a Tummy Tuck?
You can see a Surgeon shortly after your recent pregnancy to help with planning and to know what to expect. However, you are wise to wait a few months after breast feeding before actually HAVING Breast Surgery. And whilst you can see a Surgeon not long after pregnancy, to help you plan, it may be best to wait up to a year after giving birth before actually having a Tummy Tuck procedure. Allowing adequate time after having a baby allows your body to recover more fully before surgery.
Competitive Athletes: How Do Sports Figures and Athletes Find the Best Time for Cosmetic Surgery?
If you are a competitive athlete and you are wanting to schedule surgery, please consider:
Most major surgery means will need at LEAST 3 months off from intensive exercise.  

You may sometimes start gentle walking in a few days — which helps reduce DVT risks.

BUT you really need to not overdo it or you could increase risks, scars and revision risks.

Recovery after Cosmetic Surgery takes time. Work your Surgery Date around big events and allow enough recovery time.

If you compete on a regular basis, ask yourself what is the best stretch of event-free time periods in which to book your surgery.

Or ask yourself what competitive events you don't mind missing.

You'll want to allow for at least 4 to 6 weeks before any big social event after most major surgeries.

You'll want to allow a definite 3 months MINIMUM after surgery before you train at a competitive level and possibly longer before you compete again.
CLOTHING after Surgery: What can I wear that will be comfortable?
Compression garments may be required.

You may not be able to wear the same size clothes you normally do when you're swollen, or they may feel more uncomfortable just after surgery.

You won't want restrictive tight clothing other than your recommended compression garment.

If you wear a tight uniform, you might want a looser size for a few weeks so that it's more comfortable