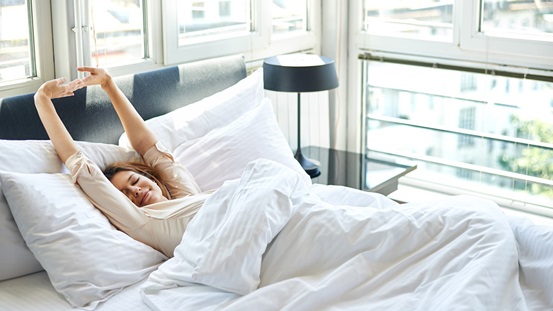 The Best Things To Buy If You Have Chronic Pain
Published On May 11, 2018 |
Health
It's an unfortunate reality that there are a substantial number of people in Australia living with chronic pain on a daily basis. This figure may be as high as 20%, with women being particularly badly affected. If you're in this group, you'll know just how important it is to have the right tools and support around you to help you function as well as possible within your circumstances. While the tools that will help can vary depending on your specific condition, there are certain items that many sufferers have found useful.
A great quality mattress: Chronic pain can have a serious impact on the quality of your sleep. This can create a vicious cycle – the poor sleep worsens the pain, and the increase in pain then makes sleep more difficult. While some medications can certainly help with sleep difficulties, buying a good quality mattress can make a substantial difference. This doesn't have to cost a fortune either if you're on a budget: you can check out a bed and mattress sale and find a bed that supports your body properly and allows you to rest more easily at night.
Heating and cooling products: Depending on the type of pain your experiencing and what seems to ease your specific symptoms, a product that provides instant heat or cold can do wonders for your pain levels. Many people with conditions like fibromyalgia or back pain find that heating pads, hot water bottles, or electric blankets can offer comfort and naturally reduce the sensation of muscle and joint pain. For someone suffering from migraines, ice packs that fit comfortably over the eyes and forehead can be kept in the freezer ready and waiting to be used in an emergency.
A speedy and efficient blender: For many people living with chronic pain or illness, standing and cooking healthy meals in the kitchen can be a major struggle. Making smoothies and nutrient-packed shakes can be an easy way to get plenty of necessary vitamins, minerals, and protein in without using too much energy or triggering pain unnecessarily. Look for a powerful blender that can whip up instant meal or snack smoothies for those days when you can't move around much but still need nourishment.
A TENS unit: If you've ever been in labour, you may already know about TENS units. They're not a new product, but many chronic pain sufferers have recently started using them to target specific painful areas of the body. You attach small pads to wherever you're feeling the pain and then the machine delivers stimulation to the nerves. These units are usually quite small so they're easy to carry around, and you can adjust the strength to suit your comfort level. They don't work for everyone, but for some they can make a substantial difference to the level of pain experienced or serve as a much-needed distraction from the sensations they're feeling.
Pregnancy body pillows: These large, adaptable body pillows aren't just for pregnant women. If you struggle to get to sleep at night because of your illness, a body pillow can help you arrange yourself in a position that holds up the parts of your body that need extra support while relaxing completely and feel healthy. They may help reduce excess soreness upon waking in the morning.