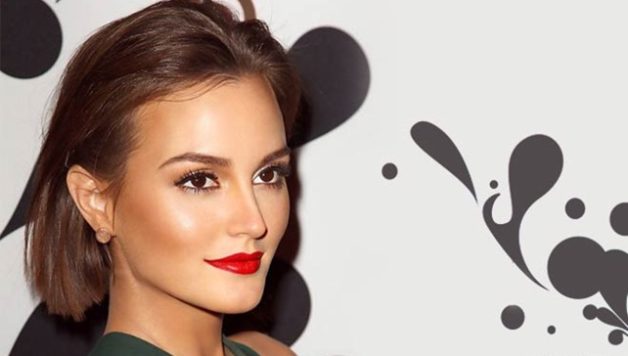 10 Highly Effective Solutions For Adult Acne
Published On May 19, 2017 |
Health
"There are some things that just come with being a teenager. Your feet grow like crazy. I can't stop that. Your hormones kick in. I don't want to stop that. And then there are zits. I can stop that." Even a superstar like Justin Bieber has been through embarrassing times getting acne under control. You can despair or be just as optimistic as he was because, frankly, positive thinking is where it all begins.
Positive lifestyle
Acne treatment is a demanding therapy to hope for. When you have acne, you really don't have a choice but to combine acne medication with positive changes to your lifestyle. Here are the Top 10 highly effective solutions for treating acne at any age:
Tip No. 1: Make an assessment of how severe your acne has grown. If acne has practically covered up your face and parts of your body then, no doubt, you have a case of severe acne, possibly cystic, that requires professional medical help for you to be able to access prescription medication like antibiotics to treat your acne. Milder and moderate cases may only require over-the-counter medications, particularly a cream or ointment that contains salicylic acid or benzoyl peroxide.
Tip No. 2: Come up with a skincare routine that is suitable for your acne challenged skin. The secret to successful acne management lies on what you do to your skin on a day-to-day basis. The basic three-step healthy skincare routine holds even with acne prone skin, and that is to cleanse, tone and moisturize.
Tip No. 3: Evaluate your products. Anything that touches your skin should be characterized as follows:
non-comedogenic

hypoallergenic

dermatologist-tested

for oily, combination or sensitive skin

free from sulfates

free from irritants, including fragrances, artificial dyes and drying alcohols
Tip No. 4: Avoid your triggers. Prevent adverse skin reactions from happening at all by avoiding what causes you to breakout. That's easy when your only triggers are bad skincare products, poor skincare regiment or pollution. However, if it's as complicated as hormonal imbalances and stress, you may have to exert more work to avoid acne breakouts.
Tip No. 5: Use a cleanser that contains salicylic acid. Two of the primary causes of acne are excessively oily skin and pores clogged with dry, dead skin cells. Salicylic acid helps your skin regulate oil production, while also stripping skin of damaged skin cells regulating the severity and frequency of shedding skin which is a common condition among acne challenged skin.
Tip No. 6: Treat with tea tree oil. Don't limit your acne treatment options to pharmaceutical drugs. Harness the power of nature to rid your skin of your acne troubles as well. Tea tree oil is good to use as a cleanser or, as a face mask. Purify skin several times in a week by leaving on your face a rice paper soaked in tea tree oil. Give the mask 15 minutes to disinfect, purify and deep moisturize your skin.
Tip No. 7: Get a professional acne treatment procedure today. In general, you don't want to self-medicate when your acne has reached an unmanageable state. There are procedures such as professional chemical peels and blue light therapy that can help your skin better cope with acne. Don't deprive yourself of these possibilities. Ask your beauty services provider about possible options today.
Tip No. 8: Positive mind, positive behavior. Stop triggering hormonal imbalances by training your mind to become more resilient to negative stress. Focus on the problem and learn to set aside associated emotions.
Tip No. 9: Tune up your body.  Even your car needs maintenance so, why should you allow your body so much suffering by fuelling it with dirty energy sources. Eat right, keep fit and exercise. Many times, acne is a sign of unhealthy changes happening inside your body. Achieve better balance by making healthy lifestyle choices.
Tip No. 10: Give yourself enough sleep and rest. Sleep deprivation might seem like the least of your skin problems but, it does unpleasant changes to your body's overall immune response and suffers your skin's ability to fight off damage and infections. Sleeping at least 7 hours every night gives your body enough time to undergo much needed repairs down to the cellular level.
Conclusion
The fact that so many people have suffered from acne too but found ways to get past it should be enough inspiration for you to keep pushing for the achievement of blemish-free skin.
Bio
Kelly Everson is an American author and MA in English literature. She is a fashion and beauty writer who has written numerous articles. She likes to get insights on various trends being followed in the fashion industry. She has been sharing her knowledge by being a contributor to various beauty, fashion and makeup related informative sites. She is also a regular contributor to
The Beauty Insiders